Helloo! How is everyone doing? I'm fine but feeling pretty stressed and pressured as I have exams commencing this coming week; Maths, English, Science. I have been revising and revising. I hope you can excuse me, but i will post another blog post in two weeks time and I think I better tell you; rather it look as if I have neglected this blog.
Which is clearly not the case.
Hope you understand :)
In this post, I will be telling you my top 5 tips when it comes to exams! As these have helped me in the past, and I thought I'd share as these are really useful!
1. Revise, Revise, Revise
There is no point revising, days before an exam. At least a week or two weeks in advance as it will stress you out. Revise at least for an hour or 45minutes. Or whatever suits you. You can revise wherever you are so bring your notebook.
2. Notes
Remember, you dont have to write chunks of writing! Thats a no, no; just simply summarize it. As it more likely you will remember those, then a chunk of writing. Also, highlighters; highlight the most important things like key words and short sentences. That can help you remember what you have to remember. It will also stand out, so when your doing a quick revision before the exam begins, you dont have to read the whole text to find, the meaning or the word!
3. Take Care Of Yourself
Re
member,
taking care of your-self iss critical.
It is very important to be in good mental and physical condition for the exam. The last thing you want to do is to sabotage your efforts by ignoring your well-being. Do study breaks for at least 5-10 minutes
After you finish studying, take some time to relax. Don't stay up too late if you can help it and try to get a good night's sleep (At least 8 hours of sleep, is recommended.) Eating well; remember to have breakfast, you may think you may not have time. But eating is crucial. Your
brain will perform less well if you haven't eaten.
Before the exam to build your energy.K
eep a positive attitude about the exam.
4. Past Test Papers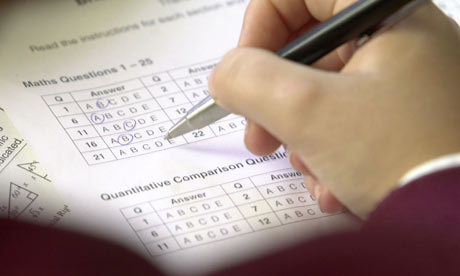 Past papers are good for self assessing so you can see what topics you are weaker on than others.
They are also useful because exams are a lot more than just knowing the content of the course, you need to have exam skills, know what the mark scheme is like for your subjects, and the layout of the exam. This way when you read a question you can have a pretty good idea what kind of things they are looking for you to say in your answers and how it's likely to be put in the mark scheme so you can get maximum marks!
I know how hard this is, and I think this is the hardest: But turn off your L
aptop,
Facebook, Twitter,
TV
everything that is a distractions and focus on your study!
Hope this helped you in some ways & good luck to you all!
Anyone else doing exams in a few weeks?
Have you got other tips?
(PS: These pictures arent mine.)